A wacky local multiplayer party game where there's just one way to win: get the most stomps! The catch? You can only move during your turn. For every stomp you score, your turn gets shorter! Action heats up as tension builds all the way to the final stomp, where only one kangaroo will be victorious!

For KANGARUMBLE, I worked in a team of 12 for 9 months of development.
The art department was a team of 5.
As the Art Director for KANGARUMBLE, my contribution was not final art assets as much as it was creating guidance for the art team, giving feedback and critique on concepts and assets.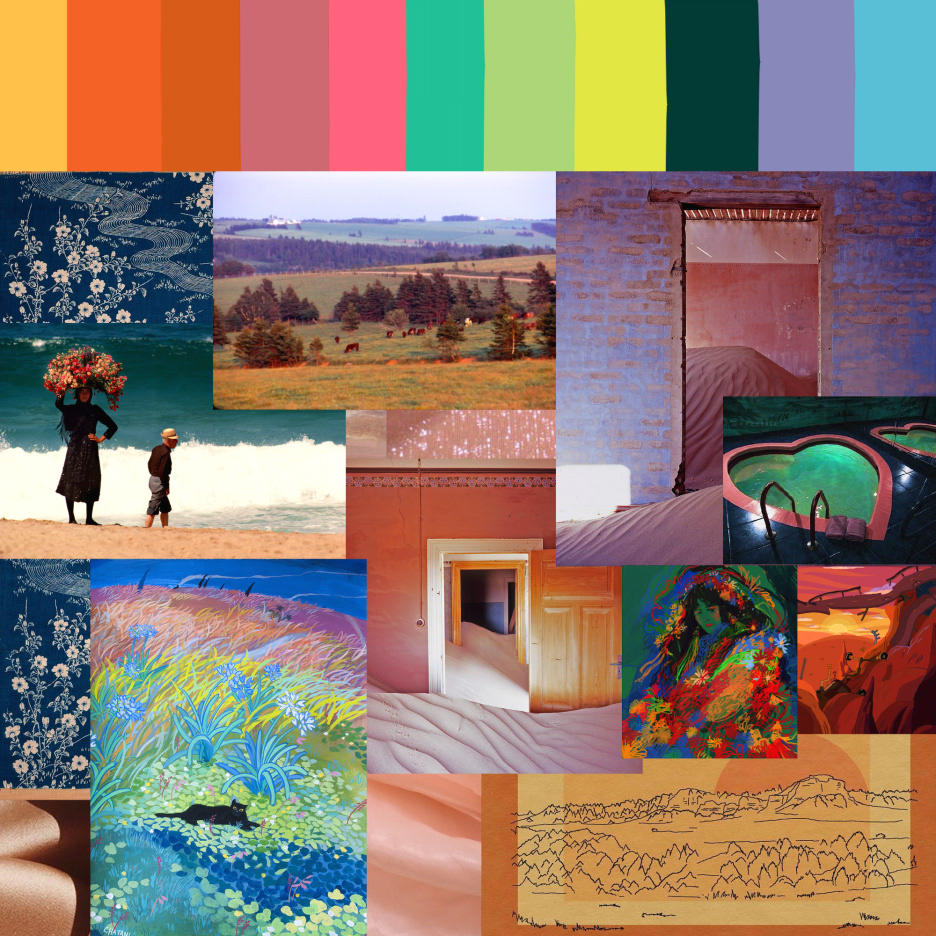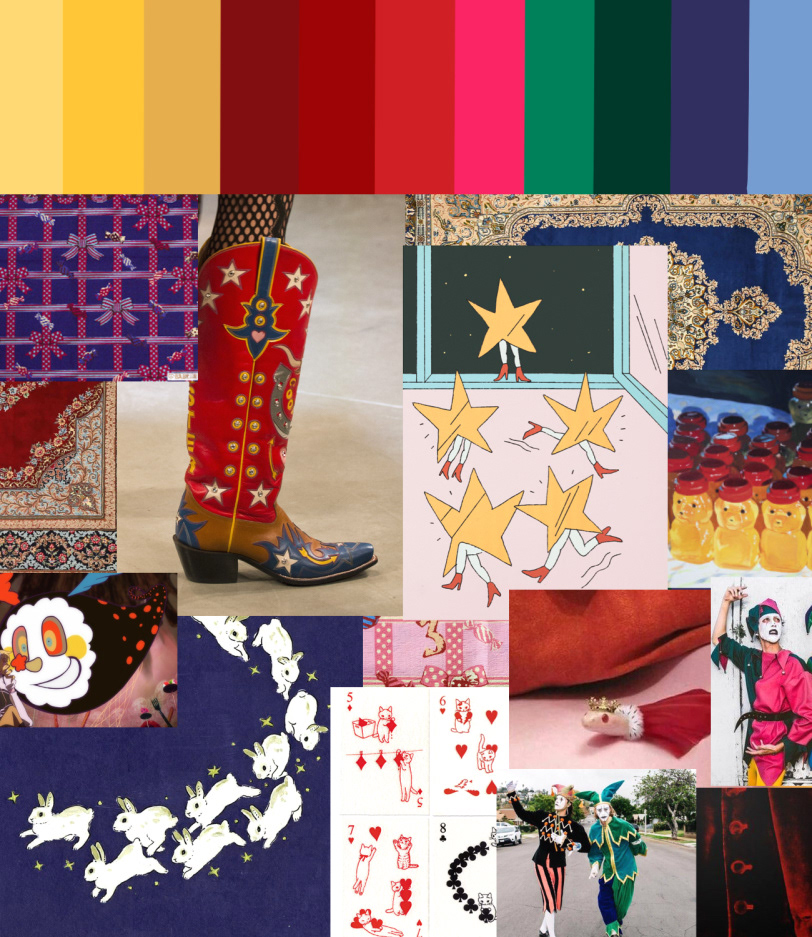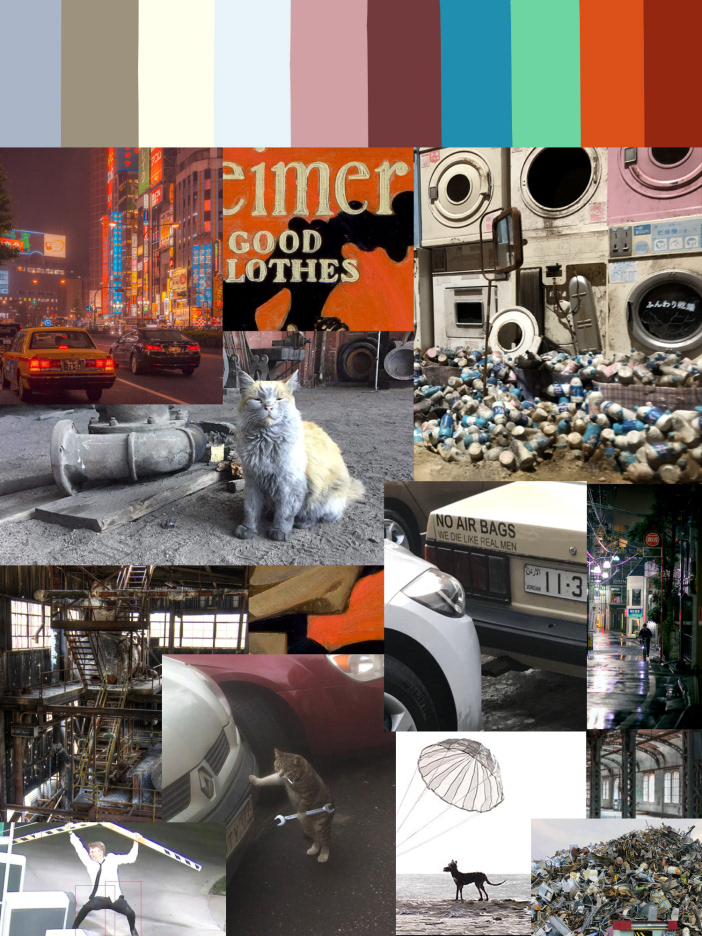 Above are mood boards with color palettes that I made for the 3 levels of KANGARUMBLE.
These were used for reference throughout the project to maintain color and aesthetic cohesion.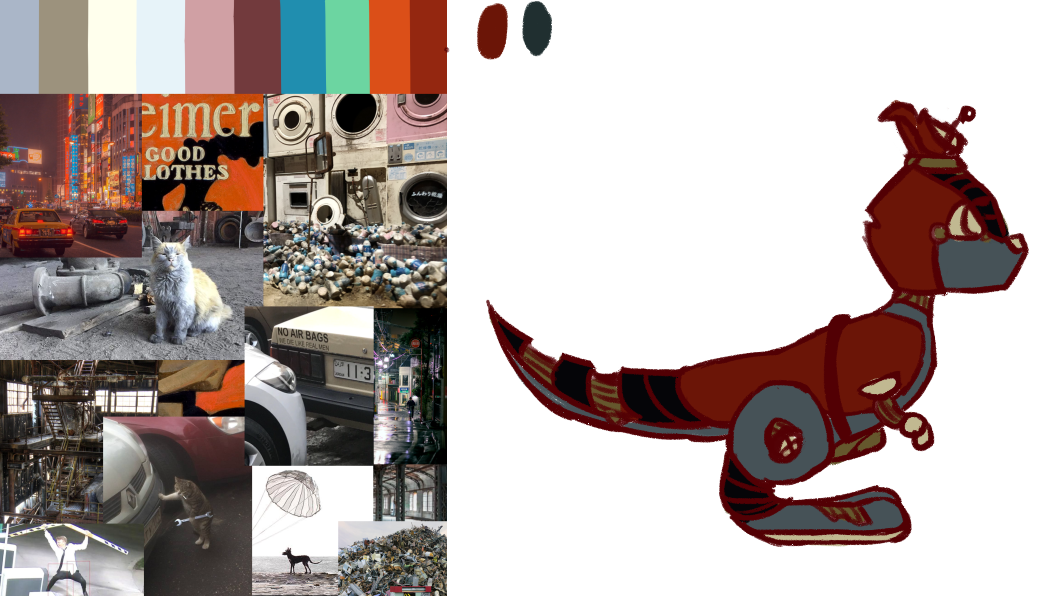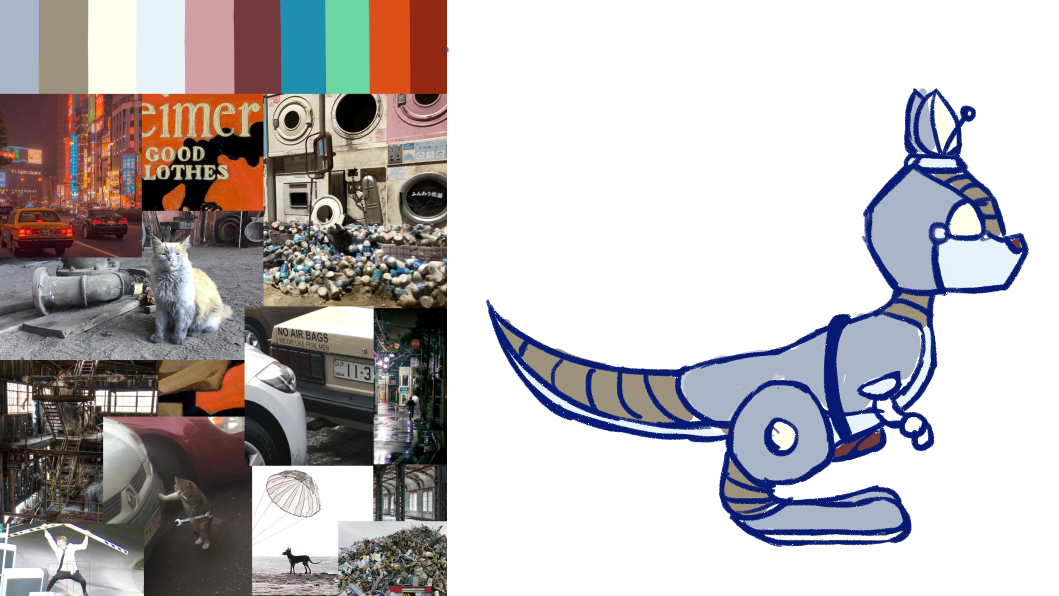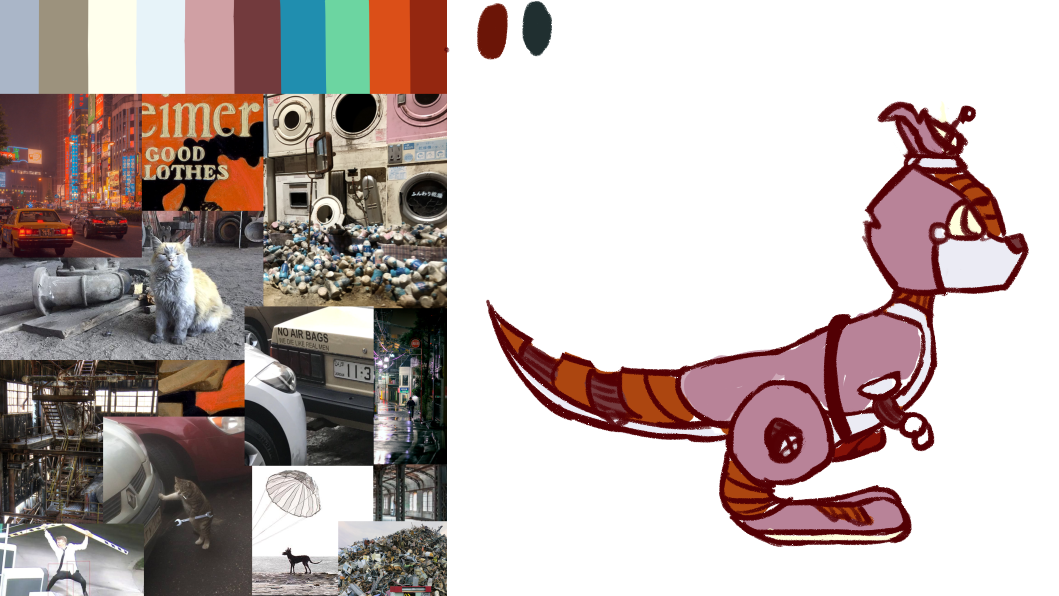 Here's an example of the palette being used by a character concept artist!
We went with the pink one <3
A big part of my job was also giving environment guidance!
I learned a lot in this process, both about environment composition and about collaborating in a team.
Here's an example of one level's background from start of development to final.
I did a lot of the early experiments and composition, and the final piece was drawn by Vika Rafaelian on the team.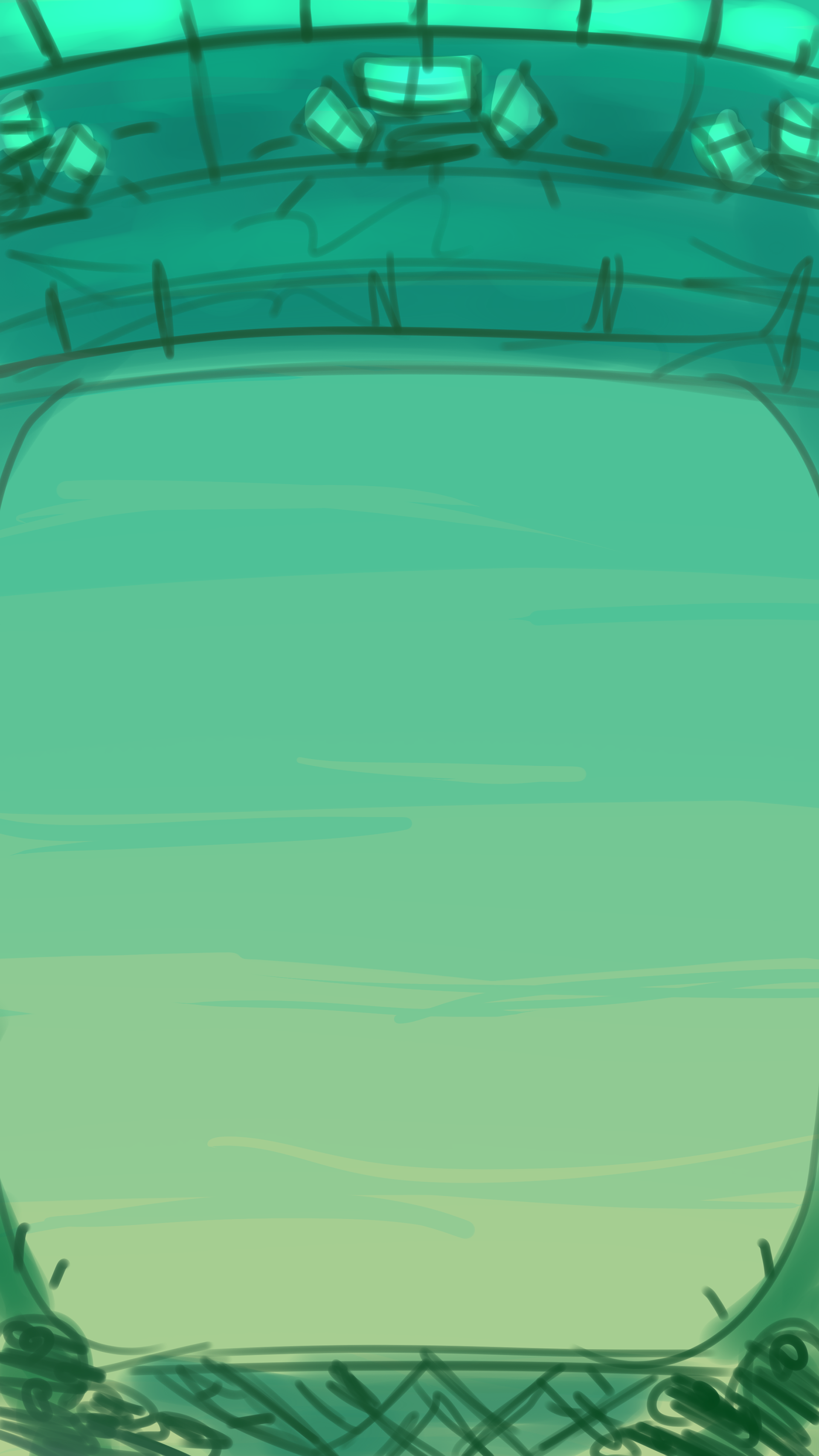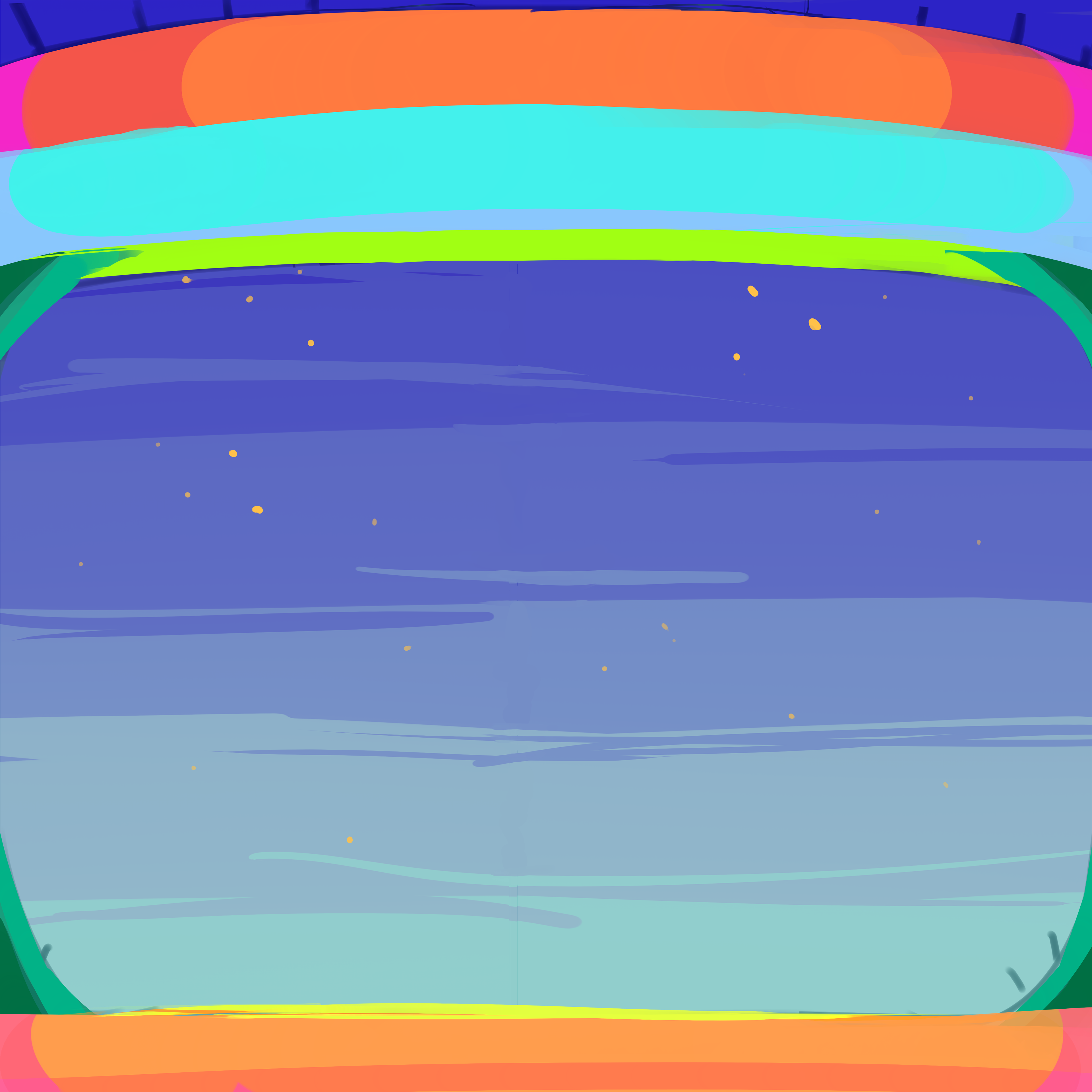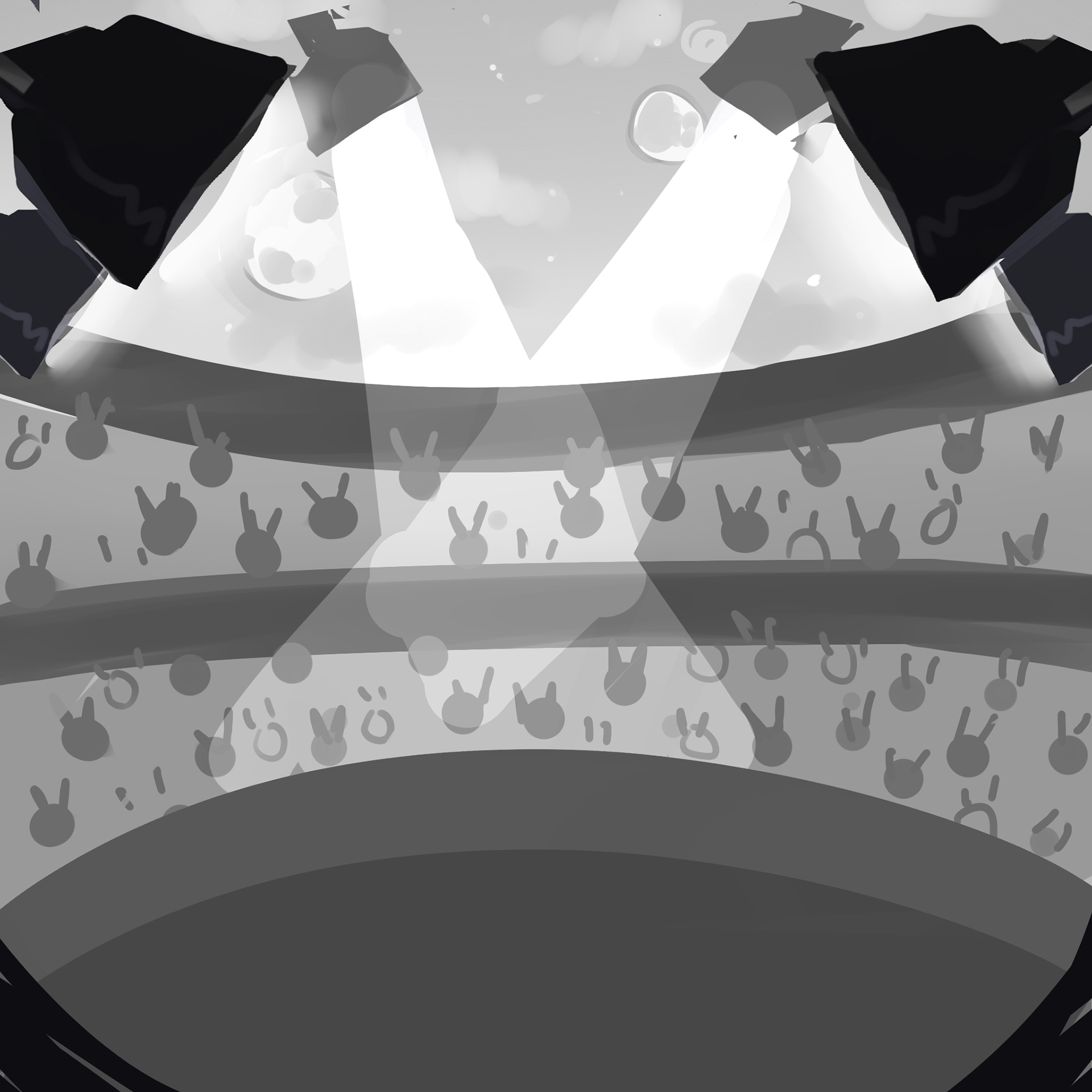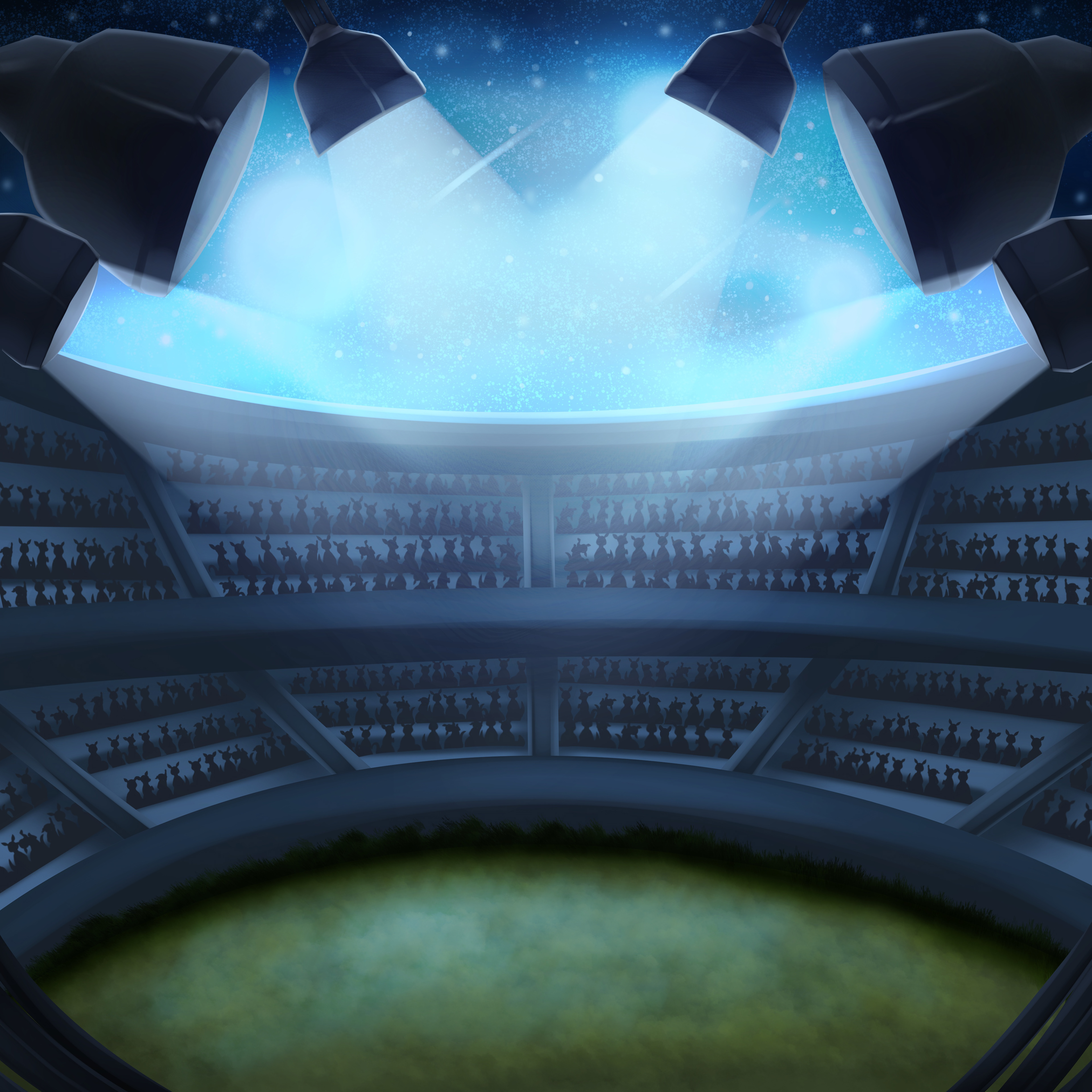 Below is part of a slideshow I made to have documentation for our environment design goals. Working with artists who hadn't done a lot of environment design before, it was important to communicate what we were looking for as clearly as possible.
Good team communication is critical!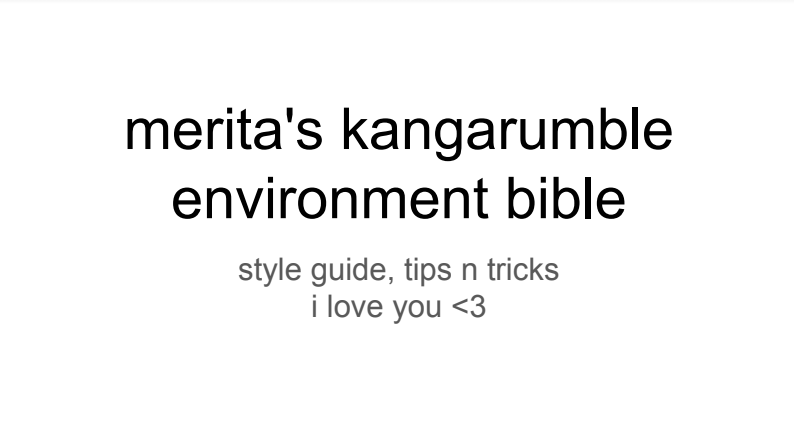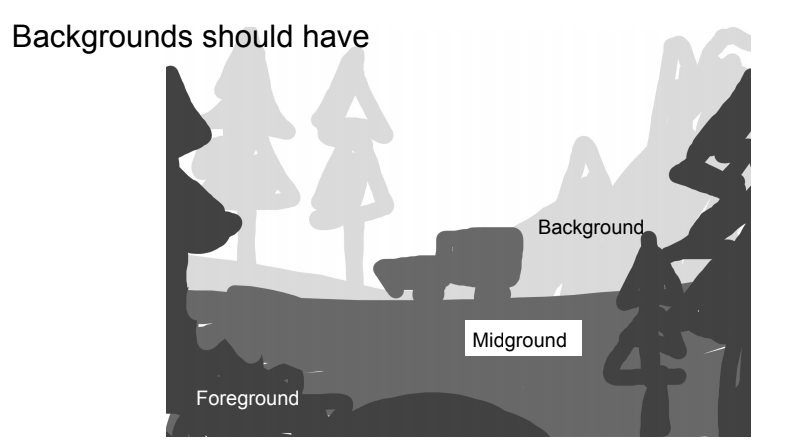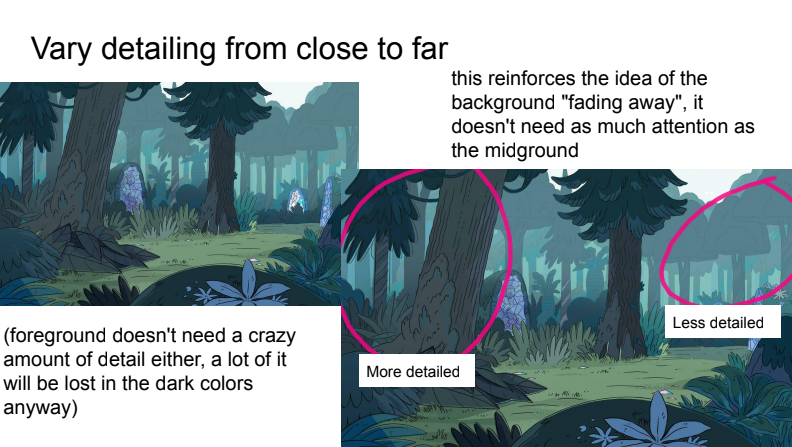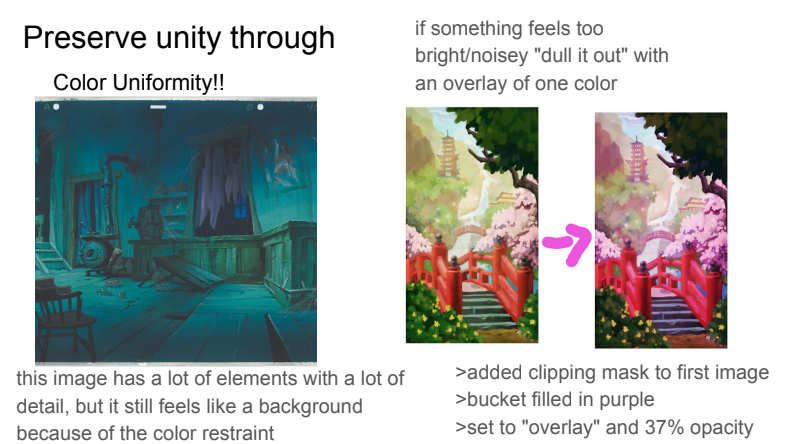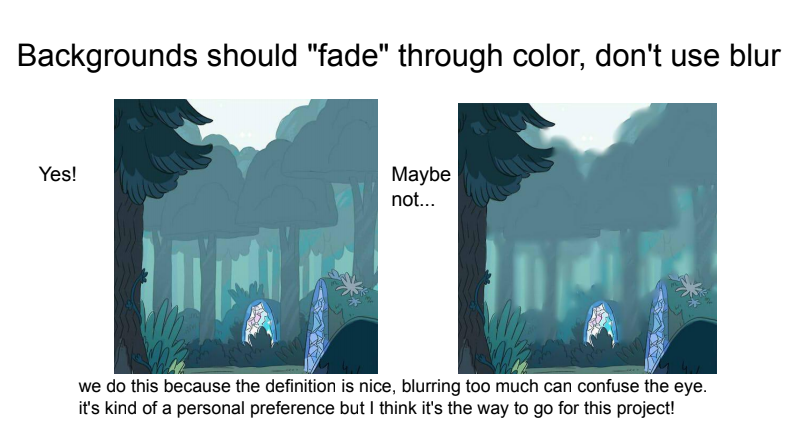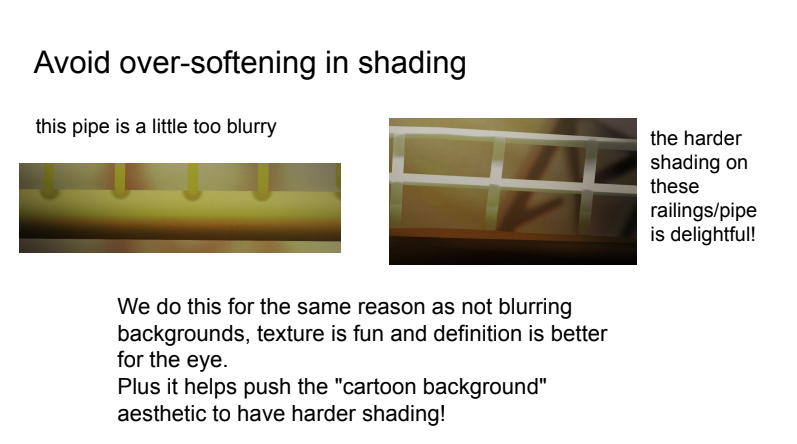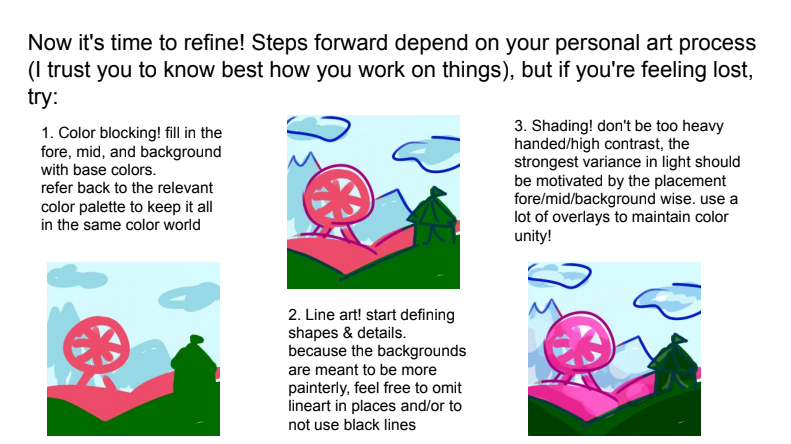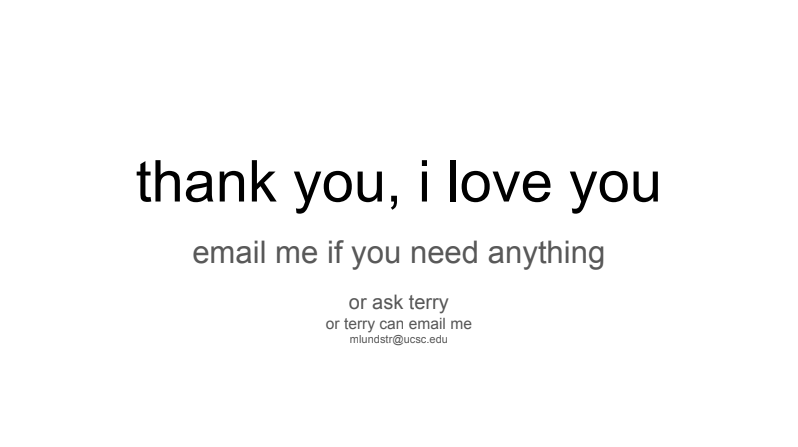 During the UCSC 2020 Games Showcase, KANGARUMBLE received the Peer Choice and Capstone Production awards.


Working on this project taught me how to work in a team to create a cohesive play experience.
Overall I'm really proud of the way KANGARUMBLE looks! I learned so much about communicating art style and expectations while in this team.